Isn't it amazing to access your business from anywhere at any time? This is exactly what custom software development and web pages allow you to do. In this modern era of technology, every business owner is looking for an online platform that can help them gain stay connected to their customers. However, getting high-quality software development services at an affordable price still seems impossible for many entrepreneurs. That's why, Back Office is striving to help small and big enterprises design custom software for their company.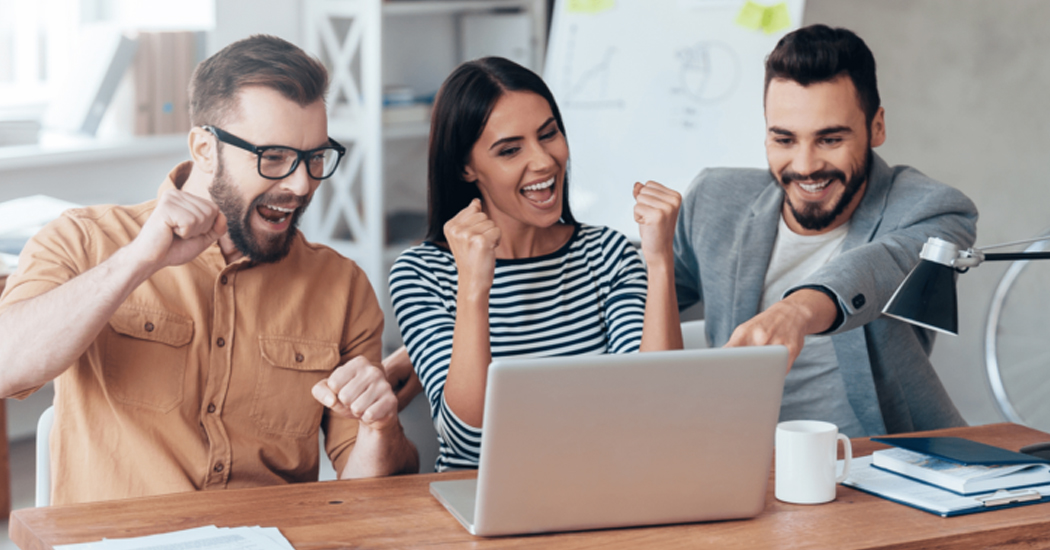 Our software development services are one of the finest in the whole UAE. from development to deployment and maintenance, our experts supervise each and every step of the procedure. Still, don't believe us? Here are some honest reviews from our loyal customers to help you give an insight into our services and form a better decision.
Best Software Development Services in Dubai – Reviews 2020
"I tried making my own website but it was clearly a bad idea as I couldn't gain enough organic traffic to sustain it. So, I decided to hire a professional. A friend of mine suggested the software development services of Back Office and I must say their team didn't disappoint me. Their online platform wasn't only creating and attractive but also secure and user-friendly. They have helped to reach out to a larger audience through my website. Now I am working with their team to design a mobile application for my company."
"Being a young entrepreneur, you're always conscious about your spending. As much as growth and innovation are important, budget management is equally significant to run a company successfully. To kill both birds with one stone, I decided to avail the best software development services of Back Office. At first, I was skeptical to see their low prices but as I saw the end result, I was on top of the world. They offer exceptional services at affordable prices."
"When I say that Back Office is the best software development service in Dubai, I mean every single word of it. A few months ago, I was desperate to get custom software for my school and one of my staff members told me about the services of Back Office. I have to admit, their customer services are amazing. The involved me in every step of the development and kept me informed throughout the procedure. The final result was delivered in time and the best part is that it didn't cost me a fortune."
Top Software Development Companies Dubai, UAE
Businesses crave for loyal customers but it is not easy to make one. Customer retention is a strategic process which is not only time consuming but it also requires a lot of effort. With advent of digitalization, business software offers an efficient online platform for every company to engage with its customers. It allows organizations to interact with its clientele base 24/7 and manage its organic traffic in an organized manner. It ultimately results in a proper maintenance and control of your business activity. From official transactions, sales and promotions to valuable feedbacks, enterprise software can help you improve your services with every passing day. It connects with customers from the very first step till the last step hence keeping a track of all the operations without hassle and error.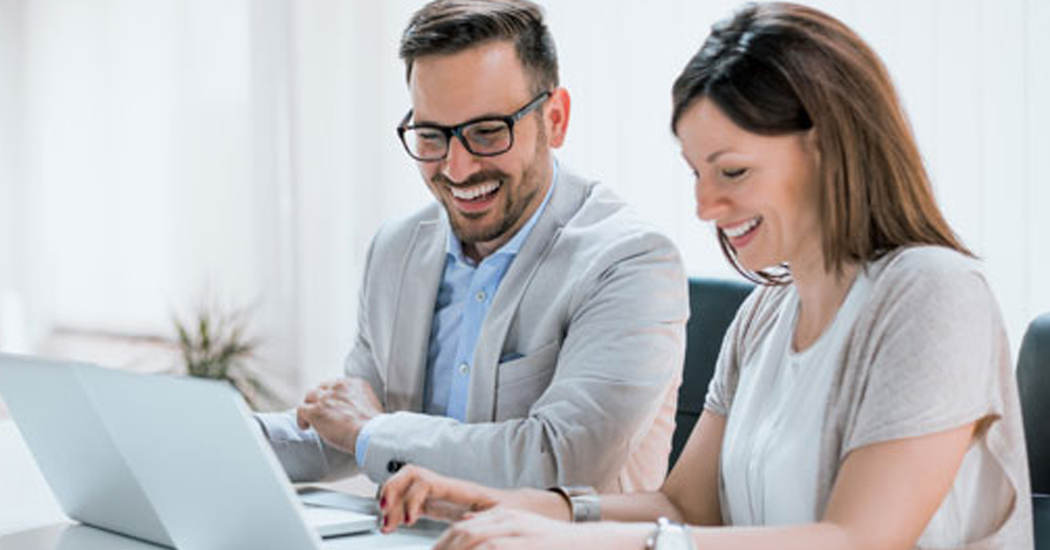 Doesn't our ultimate aim is to acquire loyal customers who keep on coming back? If you want to improve customer engagement, online platforms might be the answer. It helps you in reaching your maximum customers within no time for information dissemination. Correspondingly, customers can also contact the organization within no time. Investing in software development for your organization can bring your business to the new heights of success. It allows easy access to your services, to your clients and customers. It is the modern way of working in the market as with increased competition, it is important to strengthen the clientele base. Therefore, the modern era demands the adoption of efficient instruments for operations since customer satisfaction largely depends on it.
We are one of the best Software development service providers in Dubai. We take care of client needs perfectly because our core values include:
Trust: A successful partnership with customers demands an exchange of information based on transparency. We ensure honest communication with our customers with pre-set rules to avoid any discrepancies afterward.
Responsibility: We are responsible service providers which is clearly evident from our completely engaged team of developers. They coordinate and stay connected with the clients proactively in order to build better relations on the client-developers team line.
Constant Learning: Every day, a project or a conversation provides new knowledge. Keeping an open mind, listening to what others have to say, what the client's feedback tells us and discussing openly our points of view is the key to our growth.
Partnership: Client-contractor relation isn't enough for us. We consider customers as a part of our family so we try to know them better in order to support them and bring them closer to success.
People, not resources: We consider people as our valuable resources. Experiences, cooperative, well-matched and prepared for all kinds of problems prospectively occurring during the project. It's their attitude and expertise that stand behind our brand.
Back Office Development Services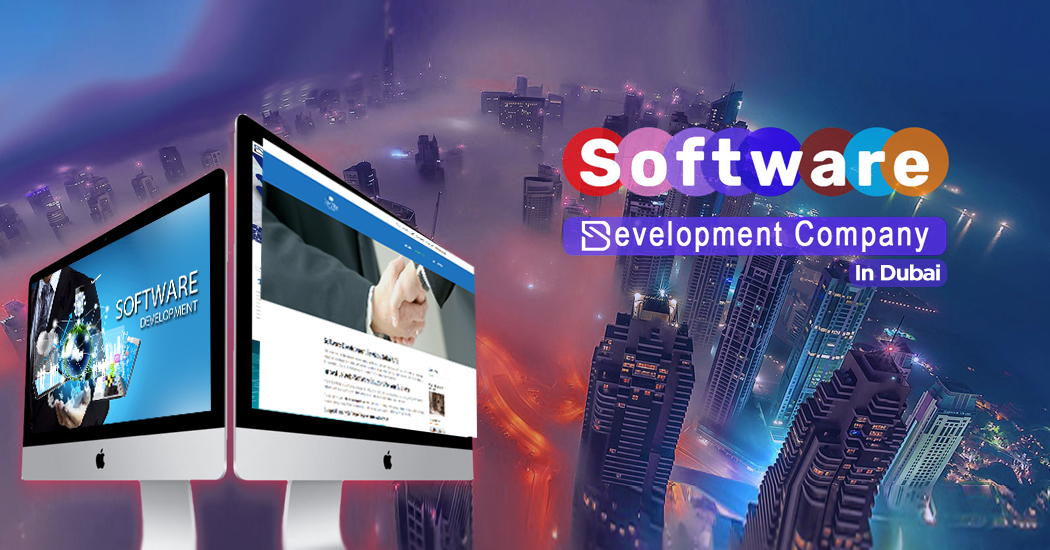 If you're looking for a professional to handle your software development procedure, hiring us would be the best decision of your career. Visit our website to learn more about us or call us at 044 327 666 to get the process started.
How to Choose Business Software for Your Company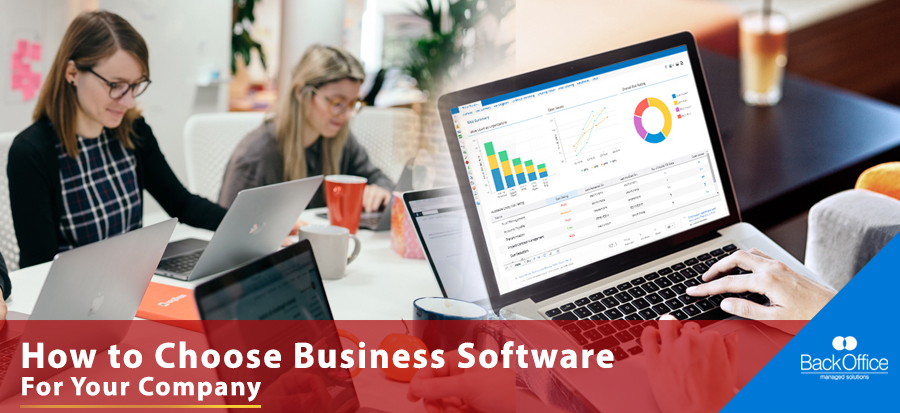 Are you in the quest for the best Software Development Company in Dubai? Your quest is over then; Back Office is here for the rescue.
What are some good software companies in Dubai?
Back Office stands among the few good software development companies in Dubai. We have attained this position because our prime focus is to fulfill needs of the customers. Their need is our responsibility. It does not matter that whether our business customer is able to explain its problem or not, we have the expertise to judge it. Once the problem is identified, our team works day and night to resolve it through the development of customized software.
What makes us stand among the good software development companies in Dubai? It is our customer-focused approach. We consider our customer satisfaction as one of the key elements of business success. Our dedicated and competent team guarantees customer satisfaction without putting a dent in your pocket. Our software development services are customer friendly as well as pocket friendly. At back office, we charge minimal amount of development and maintenance charges which is decided in consideration of the level of software being designed.
There are multiple benefits that you will enjoy by selecting us as your software development service provider. These benefits include:
✦ Creative professionals
Software development demands innovation and creativity. Software developers should be imaginative in nature so that they can sense which feature is required by the client. Therefore, if you are planning to do something which you haven't done before through software then our team is all geared up to support you. Our inventive expertise of software development is highly capable of designing features which will work as a magnet to draw and hold your customers. We are known because of the quality of our work. Our squad of developers is considered optimum in handling the process. While bridging the gap between equality and reality, we make sure that our software development service comes up to client's expectations.
✦ Economical software development assistance
By opting for our software development services in Dubai, you will save your pocket from dent that is usually done by other Dubai software development companies. Usually the offers made by these companies are less budget-friendly.  So if you want to enjoy quality within your budget, then take us into service, because we are the paramount providers of software development services in Dubai, UAE.
✦ On-Time Assistance
No matter your organization needs assistance before, in between or after the development and deployment of software, our team of professionals will never disappoint you. We are more than happy to assist you anywhere or anytime you want. Your service is our privilege.
✦ Attainment of Organizational Goals
Our motto is never to compromise on quality and value everybody's time. We guarantee services within the expected time. So do not think much, because BackOffice is all what you need.
Software Development Companies In Dubai