Best Call Center Companies In Dubai, UAE
The modern world is extremely competitive when it comes to business. Thousands of brands are struggling to leave a positive impression on the masses. Companies are striving to stand out and increase their sales by attracting more people into buying their products. In the midst of competition, quality customer experience has become a key differentiator in the journey towards success.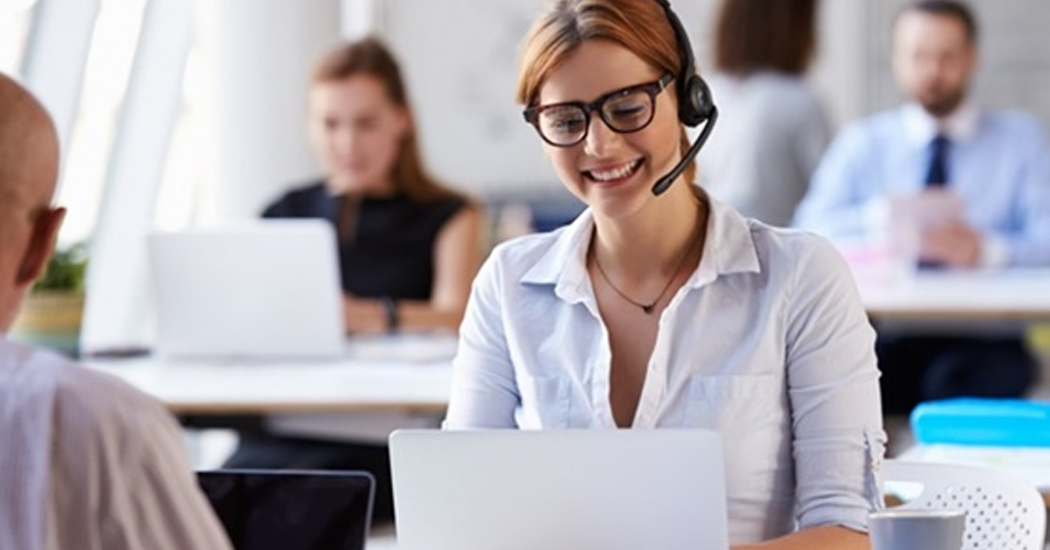 According to a survey by Microsoft, customer services affect almost 96% of the customers all across the world. To meet the expectations of your customers, companies should hire a third-party organization. An external outsourcing service not only helps you to manage the excessive workload but also increase your profit by gaining more customers.
Why do you need Call Center services?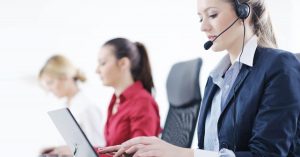 The latest trend of call centers is making a huge impact in the fast-paced business industry. Companies are unable to manage the demand overflow resulting in poor customer services. They are unable to address the problems of their clients leading to a severe decline in revenue. This issue has given rise to call center outsourcing services.
Provides the best Call center outsourcing services has gained massive popularity over time due to the increasing demand for customer support and satisfaction. It's a strategic business decision that significantly reduces the burden of customer services from your employees and eliminates staffing issues. There is no need to hire extra staff and provide them extensive training. An outsourcing company will offer a skilled and experienced staff with a proper call center facility to manage your clientele reducing an additional cost of operation and infrastructure for your business.
By availing the services of a call center company, it's convenient to receive valuable insight into customer demands and feedback. The advanced call center analytics provide personalized services to various industries. This will allow you to focus on other aspects of your business, for instance, product development, sales, and content creation.
Call Center Solutions Reviews
Hear Why Our Customers Adore Us!
Call center Solutions Dubai offers you a unique call center platform, which is incomparable with any other call center solution available in the current market. We provide all the features that are present inexpensive and high-end call center systems to make you enjoy a fully-fledged professional call center experience.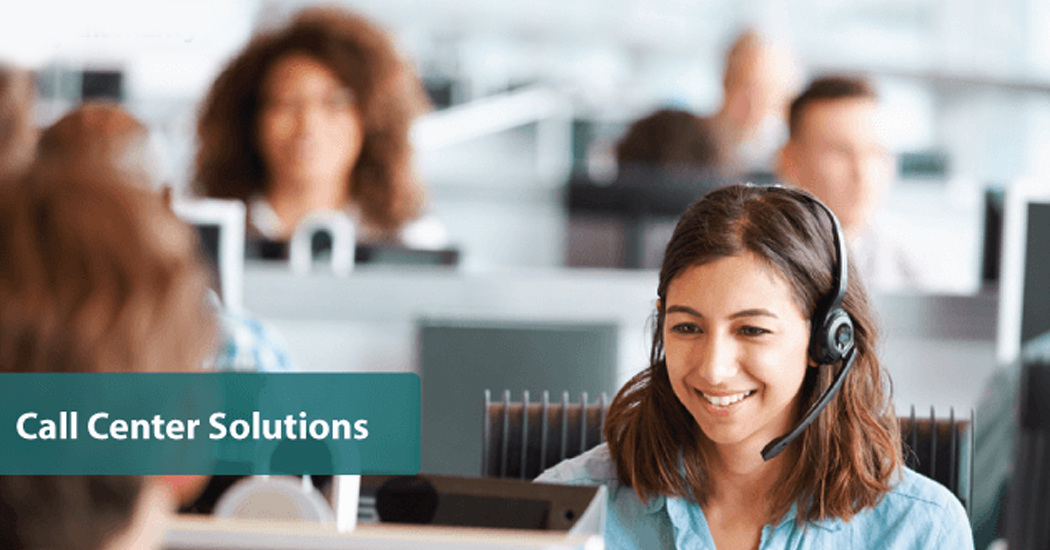 Let us tell you about our clients. They all are really happy with our services because we allow them to afford high-end call center service so that they can flourish their own business. They truly believe that they should not be investing in buying or purchasing expensive systems when BackOffice is available. Others no more have to worry about the upgrades, maintenance and licenses because we do all this for them. We provide a free consultation to our clients. And most importantly our work is always on time. We take care so much of our clients' needs and satisfaction that they do not have anything to complain about. We usually get compliments and reviews about the following;
✯ Professional agents
Who does not want professional agents for his business? Obviously, everyone wants. It is always good to have convenient, quick, and professional service. Call center solution Dubai has been all of this in one. Our customers thank us for the great service and fast feedback. The team at BackOffice is very good at understanding the customer's problem and requirements. Clients are impressed with the professionalism that runs through BackOffice, which makes us stand apart from any competition in the region.
✯ Best service experience
We believe in providing the most incredible and outstanding service to our customers. We do give excellent service and great product offerings so that they can save more for themselves. They love us and our employees for such a simple sales and after-sales experience. They show gratitude for our support, cooperation, and great service.
✯ Hardworking team
Our happy clients do appreciate us for our assistance and hard work in ensuring that all goals are achieved with high quality and in a timely manner. You will definitely be proud of having BackOffice as your partners.
✯ Come up to clients' expectations
We always make sure to meet our client's expectations, by helping them define their expectations at a higher level and support them very well in achieving that level. They get the job done in time and get quality beyond expectations, this in combination with excellent reporting of results. So why do it yourself if the quality is just a phone call away?
✯ Wonderful partners
They are delighted to acknowledge our relentless effort in ensuring that we have a wonderful, long-lasting partnership with all of our clients while we assist them in their care line operations. Our enthusiasm and commitment makes companies decide to go with us.
Make the Right Decision:
If you're looking for call center outsourcing services for your Dubai based company, Back Office is at your service. Our professionals have in-depth knowledge about customer services. We possess years of experience in the field of client management. Our goal is to help you achieve your business targets on time.
We at Back Office, value your customers. We understand the importance of a strong relationship between a brand and its clientele. Our enhanced call center solutions include a wide variety of options such as interactive voice response and automatic call distribution. We support large-scale contact centers as well as outsourcing services for startups and newbies in the UAE.
Contact us today at +971 44 327 666 Or enquiry@backofficeme.com and get in touch with our experts for more information.
Call Center Solutions For Small Business

Call Center Services in Dubai
Struggling to manage client calls? Things are getting out of control? Relax! Back Office is here for the rescue.
We are offering the best call center solutions in Dubai with a team of dedicated professionals ready to work day and night just to satisfy your customers. In the current competitive times, customer satisfaction largely depends on the speed with which their queries are being resolved. They tag processes efficiently only when they experience prompt response from the company in case of any problem. Any lacking in the handling of customer calls or queries ultimately poses a negative impact on the organizational image. Back Office understands the need of having fully functional and efficient call center for the success of the organization. Therefore, if you lack resources to build an in-house call center, leave your worries on Back Office. We are among the top call center solution companies in Dubai and ready to provide you with our high-quality services at an affordable price.
Call Center Companies near Me
Back Office call center Solution Company operates in Dubai and the major advantage of choosing us is that you don't have to go too far off places. It is located on a prime location in Dubai. This is not the only reason for choosing us; our Dubai call center solution offers you multiple advantages like:
Customer loyalty. When customers experience that their calls are being answered properly with the resolution of their issue, they themselves become loyal to the brand.
A bridge between customers and agents. Call center solution providers serve as a medium of communication between customers and the company's agents. If the professionals are unable to understand what customers want then how would they convey it to the agent? Back Office frees you from this stress as our professionals are the best among all other professionals of different call center corporations.
Boost call connects rate. We use a smart dialer to improve the overall coverage of the calls.
Automated interactions. A lot of time is saved when interactions are being automated. Not all call center companies provide this facility.
Operating 24/7. Our call center agents are available day and night to lend a hand to customers in an emergency.
Monitoring and reporting. It allows better interaction between agent and customer through call recording, barging, and snooping in to deliver marvelous customer services.
Call Center Solutions Dubai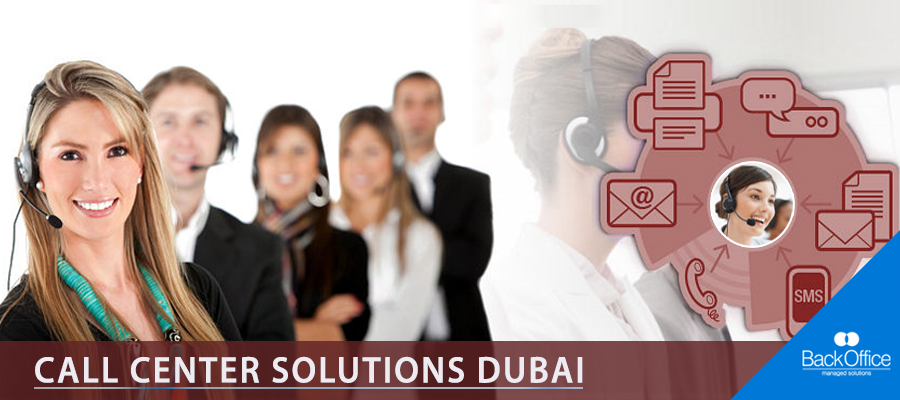 Connecting directly with the clients is the best way to ensure they are happy and satisfied with your services. This is why Back Office offers a professional call center solution in Dubai.
Call Center Solutions Dubai
For most organizations, big or small, setting up a separate team to handle customer services is not just time-consuming but a thorough utilization of resources including space and money. And even then, you need to hire another leader to supervise the team to ensure they are delivering their best.
Back Office has been ranked amongst the best call center companies in Dubai. We proudly design call solution for you under our call center services category, where professionals are hired to help you handle customers with all due care!
◉ Call Center Solution Company and Service Provider
Dubai is a hub of tourism, a place that not only attracts tourists but provides business opportunities for those who seek it. Thus, this is why most companies operating in Dubai find it a huge potential market, trying to convince customers to buy their products and services.
But of course, keeping in constant touch with the target audience needs patience, time, and money. Not only this, but an organization also needs a separate team of dedicated professionals willing to answer customer queries 24×7 without hesitation.
And this is something not every organization can afford!
Dubai call center solution
Hence, if you're looking for a Dubai call center solution for your company, then rather than diving deep into the search for the call center companies around you, contact Back Office right away! They will definitely design the best call center solutions for you and that to at an affordable price. Here is what Back Office's best call center solution consists of:
▸ A team of dedicated customer care service providers who'll answer queries without hesitation.
➭ 24×7 availability
▸ Order taking, coordination, and ensured delivery
➭ Help desk solutions
▸ Sales generation through telesales
➭ Database development and maintenance of records
Our team of professionals is true to their work spirit, working hard day and night to satisfy customers and help your organization to increase sales. And the best part is, our services are crafted around your requirements, so that every client that gets in touch with us, is satisfied with our offering.
At Back Office, we promise to deliver results through the use of technology, strategy, and resources. Once you hire us, you wouldn't have to worry about hiring another team to handle your customers, because this is what we will do! And additionally, we'll be ensured to maintain your customer database, re-direct customers to your organization and convince them to use your services.
Our professionals hold years of hands-on experience which is why you'll be happy to get results in no time at all! With Back Office at your service, save your energy, resources, and efforts because we'll share the burden with you! If you're looking for affordable call center solutions in Dubai, know we offer the best services in the vicinity!
Call Center Quality Assurance – The small things that matter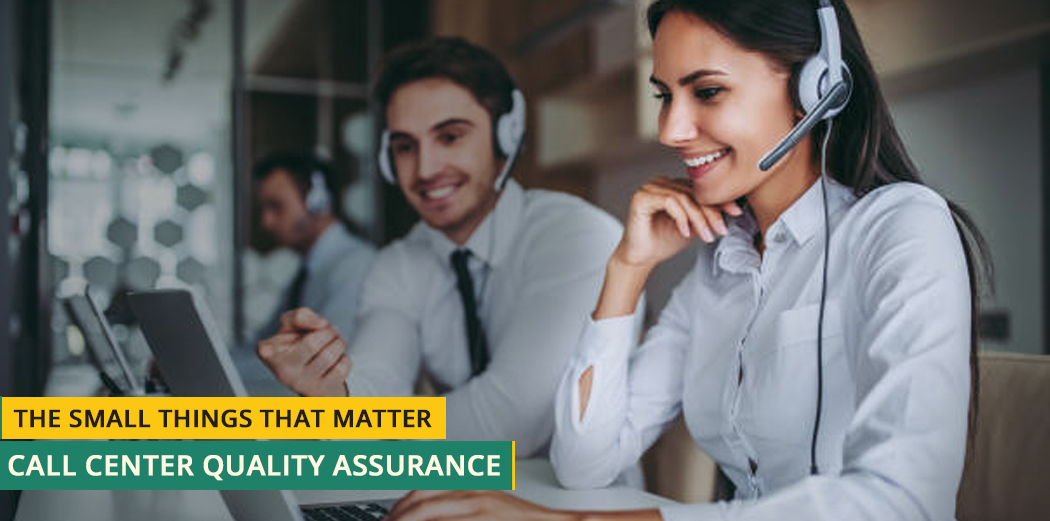 Do you know what helps to improve the customer experience of a company? It's the complaint and response team AKA customer services representatives. According to Microsoft's Global State of Multichannel Customer Service Report 2017, 97% of consumers consider customer service a major reason for brand loyalty.
A good call center services can boost sales of a company and enhance operational efficiency. Therefore, we have gathered some important information for you to make sure you know everything about call center quality assurance.
What is quality assurance in a call center?
The performance of any call center can never be measured by the number of calls attended by operators. In order to run a successful business, it is important to satisfy the needs of your customers therefore quality of each conversation matters a lot.
What, Why, and How of Call Center Quality Assurance
Conversation between a call center agent and customer are often recorded to for monitoring, training, and research purpose. The recorded interaction helps experts to improve the services of a call center by analyzing and correcting minor mistakes.
Managers and quality assurance specialists make sure that every customer gets the best response and guidance. They keep a close eye on their agents and other call center operations leading to a positive experience for their clientele. This also grooms their agents and improve their efficiency with time.
Benefits of call center quality assurance:
Quality assurance is a great feature to help your business grow and achieve an ultimate level of customer satisfaction. By delivering consistent positive outcomes, you can increase customer retention. Happy customers will stay loyal and refer your services to others allowing you to gain a considerable profit at a steady pace.
On the other hand, the amount of data gathered during these calls enables you to predict the behavior of the masses. This will help you design your product according to the demand of your customers.
Another major advantage of hiring a professional call center service provider is to portray an appealing image among your customers. A professional outlook of your company will ensure reliability among the customers allowing you to connect with them in a better way.
In order to get the best quality assurance, avail the best call center solutions in Dubai at BackOffice. Our team comprises of highly trained and professional staff that are used to deliver promising results.
Call Center Companies Contact Details
Made up your mind to select Back Office as your Dubai call center solution provider? Then you are just a step away from contacting us. Call, email or visit-do whatever is easy for you. We are responsive in all domains. See our contact details below and connect with us, can't wait to work with you.
Keep in Touch:
Head Office
Phone: +971 44 327 666
Email: enquiry@backofficeme.com
Address: Back Office FZ LLC,
Building 4, Ground Floor, PO BOX 84921,
Dubai Outsource Zone, Dubai
Best Call Center Companies In Dubai, UAE